Inspired by Heritage, Glamour, and Sophistication
A Story of Ambition
The story of the Waldorf Astoria is, in many ways a story of New York City—a story of ambition, innovation, and achievement. From residential interior designer Jean-Louis Deniot, to architect Skidmore, Owings & Merrill, to hotel interior designer Pierre-Yves Rochon, the team behind the restoration of the Waldorf Astoria are all global icons in their own right.
RESTORING A NEW YORK ICON
A profound responsibility is inherent in the restoration of Waldorf Astoria New York — an icon embedded in New York's cultural fabric and history. A talented team of preservationists have invested years of work to understand the building's history and maintain its heritage for future generations, while breathing new life into The Towers. The expert preservationists took great care in restoring the hotel's unique artifacts, including the Spirit of Achievement statue that graced the Park Avenue entrance, the 1893 World's Fair Clock, and Cole Porter's piano.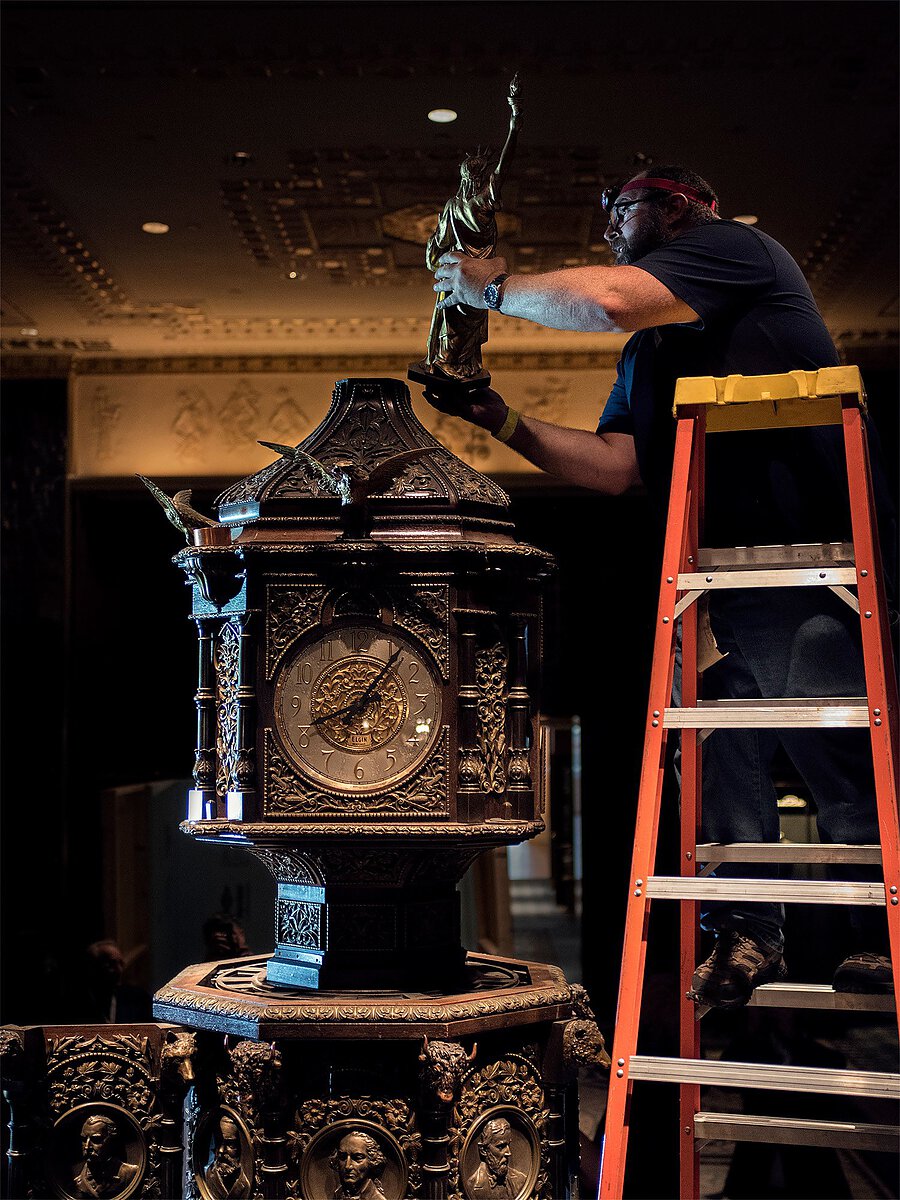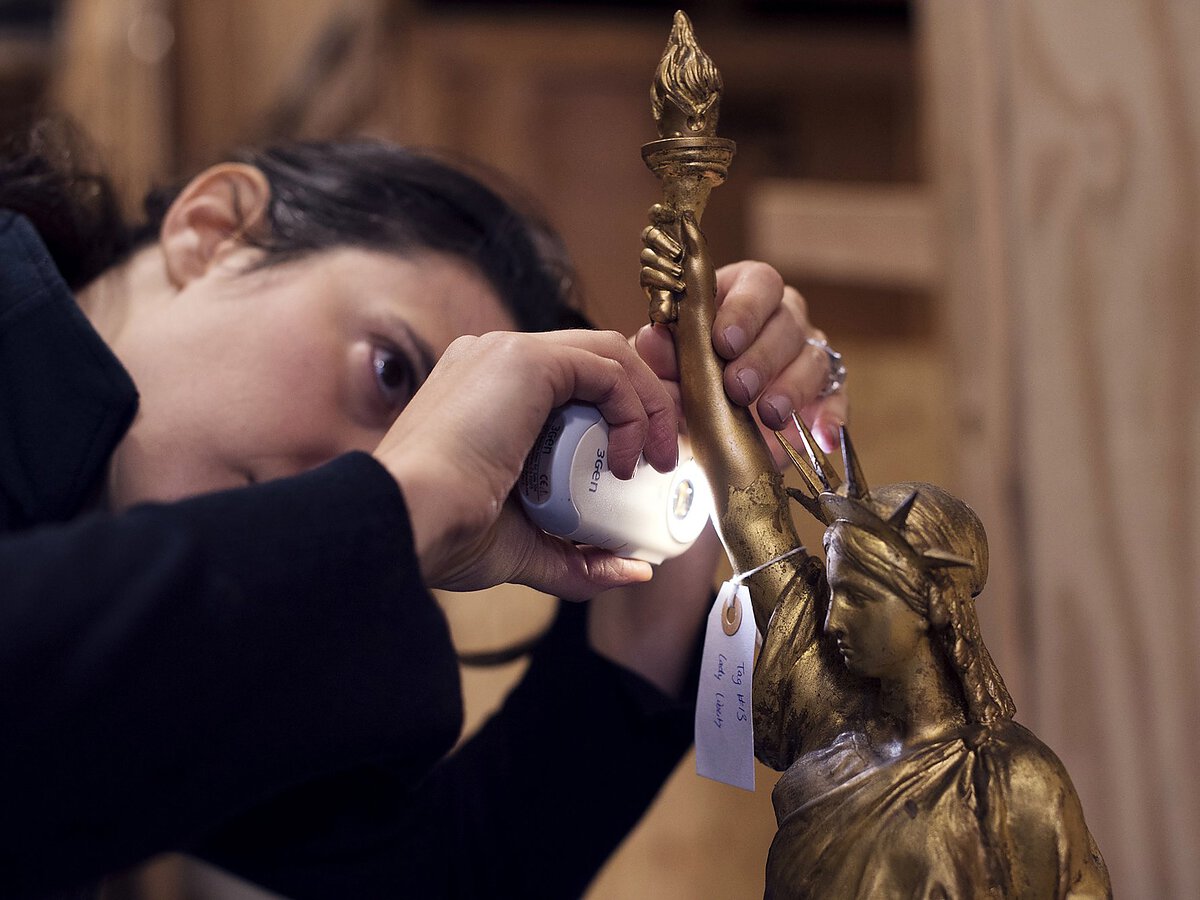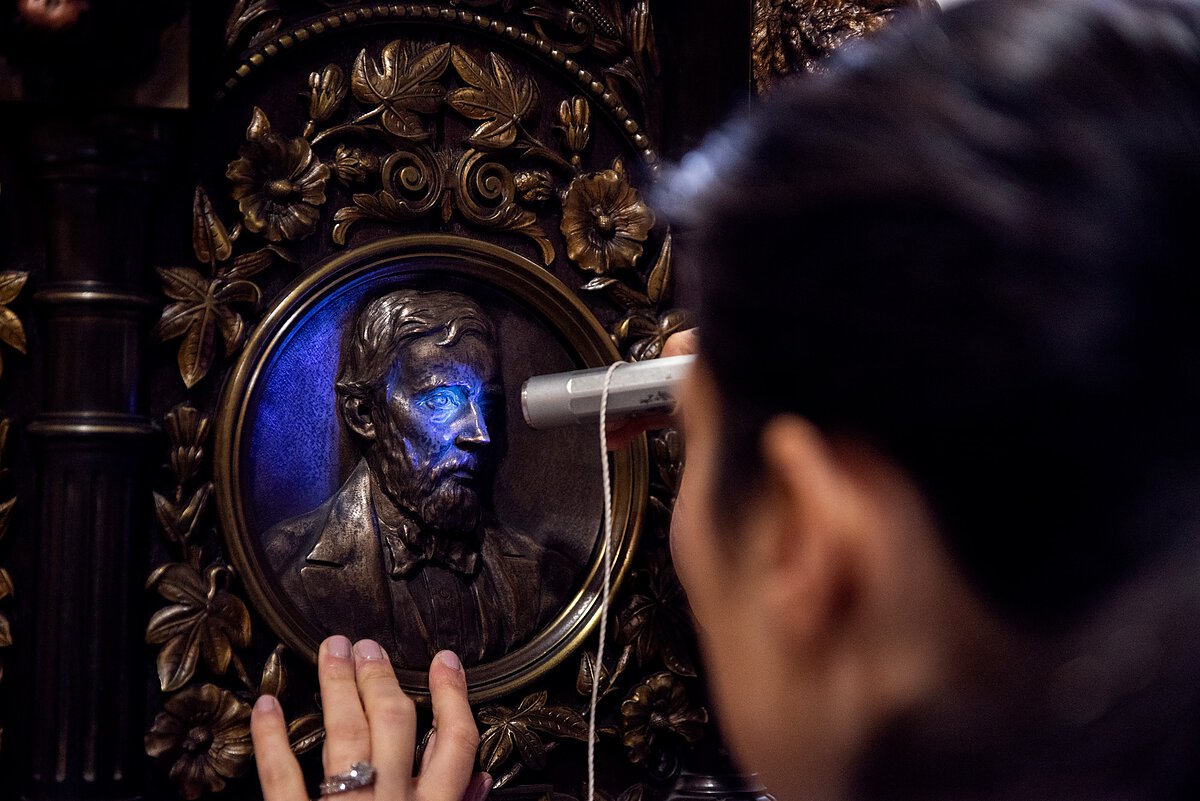 THE CLOCK
Experts dismantled the two-ton 1893 World's Fair Clock to begin its restoration. Once cleaned and rebuilt, it will return to the center of the hotel's Peacock Alley.
SKIDMORE, OWINGS & MERRILL
The team at Skidmore, Owings & Merrill was responsible for orchestrating the complex restoration, working alongside the designers and preservationists to respect the original design intent, while bringing the Waldorf Astoria New York into a new age.
"THERE IS AN AWESOME RESPONSIBILITY THAT COMES WITH RESTORING SUCH A TIMELESS PART OF NEW YORK'S AND THE WORLD'S CULTURAL FABRIC. THE WALDORF ASTORIA WILL ALWAYS BE AN AMERICAN ICON."
SKIDMORE, OWINGS & MERRILL
In preparation for the renovation, key artifacts and signature art pieces, such as Nina Saemundsson's Spirit of Achievement statue, were carefully packaged and moved off site for preservation.
Forensic researchers took samples from landmarked public spaces and examined them under microscopes in order to uncover and match the original colors.
JEAN-LOUIS DENIOT
Celebrated French interior designer Jean-Louis Deniot considered every detail of the bright, modern residences. "I wanted the backdrop to be as captivating as possible, without being overpowering," Deniot says. Handcrafted finishes, natural materials, and subtle Art Deco references, such as bronze accents, bring a sense of history to gracious contemporary spaces.
"I REALLY ENJOY HANDCRAFT AND THE AMAZING FINISHES AND TEXTURES THAT OUR ARTISANS CAN ACHIEVE. THAT'S WHAT CREATES THE MAGIC."
JEAN-LOUIS DENIOT
SIMON DE PURY
In homage to the Waldorf Astoria's long history of arts patronage, residents will enjoy an art collection curated and commissioned by world-renowned auctioneer and collector Simon de Pury. De Pury has commissioned dynamic artists from around the world, such as Korean artist Minjung Kim, to develop custom works for the private residential amenity spaces and common areas. "These artists will help to breathe new life into this historic place," said de Pury.
"ART ADDS VALUE. IT ENHANCES YOUR EXPERIENCE. NONE OF US NEEDS ART TO LIVE. YET YOU CAN'T IMAGINE LIVING WITHOUT IT."
SIMON DE PURY